Public Sector & Security
CHALLENGE
Pressure for Digital Transformation in the Public Sector
Companies from the defense, armaments, military police, and other critical public organisation types have been facing many challenges over the past years. These include:
Outdated systems and lack of network infrastructure
Many silo systems
Lack of investments
Cyber security threats
Complex communication between departments & institutions
Poor functionality of interfaces
At the same time, they are under tremendous pressure to adapt, with the requirement for compliance becoming bigger and bigger every day.
Processes and services in the business world are changing dramatically. The antiquated IT landscape can no longer handle ever-increasing data quantities and the complexity that comes with them. Information security risk is real - and it needs to be addressed.
Support your Security Efforts with Consulteer's Industry Expertise
We at the Consulteer Group help our public-sector clients to implement the digital transformation sustainably and effectively. Our certified experts provide support in all areas of action with consulting services, operational implementation, and also in the empowerment of personnel in the form of training. They can help you to:
Accelerate your digital transformation efforts across all departments by implementing a modern and efficient technology framework
Empower your cyber security efforts and prevent any type of breach with strong technological know-how and regular assessment
Deliver high-quality services based on the confidence that your system's vulnerability is almost inexistent
SCOPE OF SERVICE
Making our Digital Future secure
The importance of cyber & cyber defense is growing immensely with increasing digitalization, especially for the system-critical infrastructures of government-related organizations. At the same time, the sector faces major challenges such as staff shortage and lack of resources.
Consulteer's support encompasses a large number of services, providing systematic solutions for safety-critical infrastructures. We cover the entire digital transformation journey with software engineering, consulting, execution, integration, and education.
Here's just a portion of the services Consulteer offers:
Risk assessment & audit to enable a long-term, strong cyber defense and risk management strategy
A wide range of technology consultancy services, including Chief Information Security Officer (CISO) as a service, requirements engineering, data science, end-to-end product development, and DevOps
Thanks to our agile way of working, we cover system integration and architecture, cloud & data engineering, Automation Testing, Machine Learning & Artificial Intelligence, and all other latest technology developments
Data Security Partnerships with Public Organisations
One of the long-term collaborations we're most proud of is the one with the Swiss Government, where we used data lakes to make business analytics and data mining more efficient. All of the action areas were supported by our expertise in business intelligence, system design, and cybersecurity through consultations, operational implementation, and employee empowerment through training. Our experts contributed to all organisational aspects: from process consulting and cyber defense strategy to service deconstruction and identification to solution architecture.
Armasuisse, Switzerland's Federal Defence Office, is also one of our most valued partners. Consulteer's IT experts helped Armasuisse secure its telecommunication systems, implementing a permanent and autonomous solution for the Swiss Armed Forces' communications network.
These collaborations have armed us with the confidence that we can come up with a solution to any security-related problem. Contact us to discuss the right cybersecurity solution for your organisation.
Combining in-depth industry knowledge with a broad network, guarantees the right solutions by integrating within various organisations.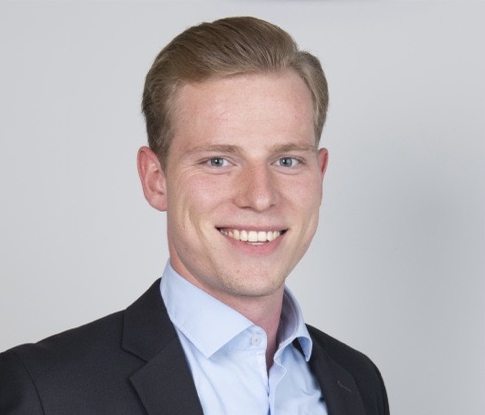 Philipp Orator
Business Area Lead
email
→